I've bought a van!
I've been thinking seriously about getting one for about a year. As my life had recently taken an unexpected downward turn it was something to think ahead to and hope that one day I might get one.  As 2020 progressed (and despite Covid-19 being ever-present and restricting freedoms) I did more camping than I'd done in the previous 10 years and loved it.  On 1 trip I went to the lake district  & North Yorkshire on a 3 day & night outdoor 'bender' taking in lead-climbing up Middlefel Butress, walking Scar Fell Pike, and caving in Nidderdale.  This was 2 days camping on a campsite in Langdale, and 1 night wild camping near the Ribblehead viaduct.  What I loved was the freedom and being in the outdoors.  What I didn't like was the comfort level, aching bones, and interrupted sleep.    Put that together with trying to put away a tent on my own during a windy & rainy morning while trying to keep a child warm and dry, and something more weather resistant and luxurious was called for.
So one day in January 2021, my now nightly ritual of looking at more vans on Autotrader, I came across this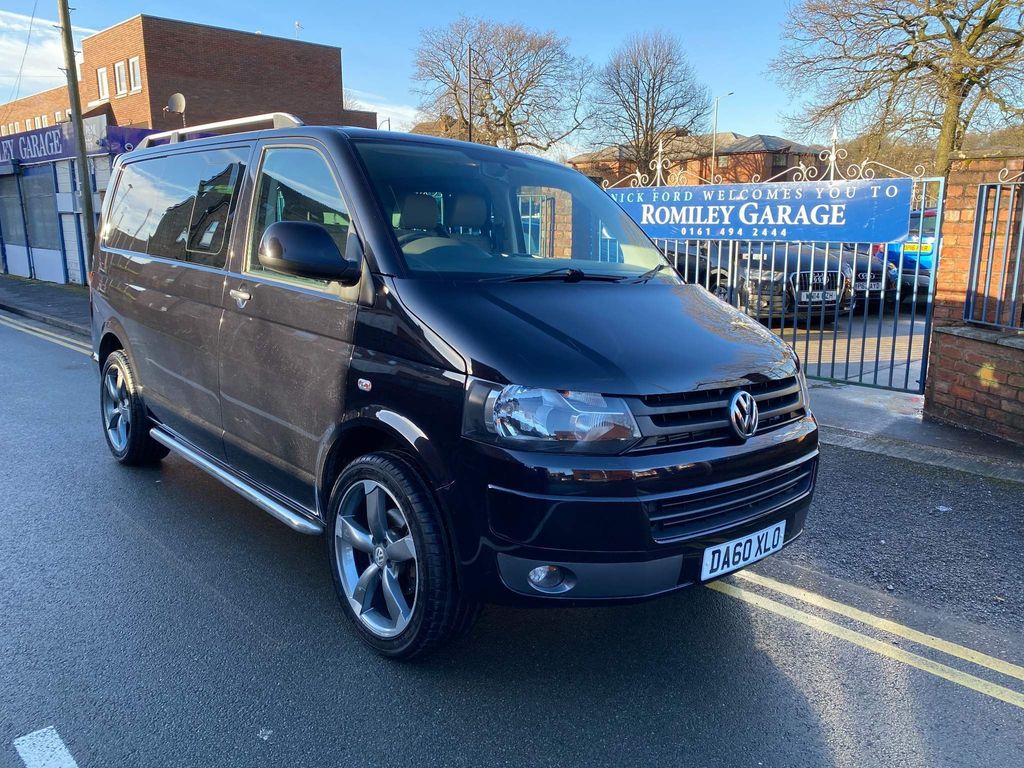 It's a 2011, VW Transporter T5 T30 140BHP SWB Kombi.  The Kombi version means it's got factory-fitted windows in the middle-third and a rear window in the tailgate, so to convert it to a campervan is a little easier as there's no need to self-fit windows.
I've decided to go down the self-conversion route rather than paying for a professional fit.  This is partially for cost, partially I want the challenge of doing it myself, but I'm going to be using it for muddy adventures and so a 'just good enough' job will be fine - especially as I don't really know what I want yet.  Do I want a sink with running water, or will a plastic bowl & water carrier be fine?  This and many (many!) more questions are unanswered and won't be until I actually use it
For the short-term, I want to get it insulated properly and plywood paneled out.  Then I can use it as a hard-top tent for a bit and see what to do next.  That's the 'plan', anyway!